CoinClaim is happy to announce a partnership with Top 40 exchange p2pb2b.io !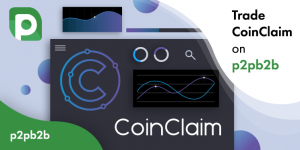 P2pb2b.io is an exchange with major growth plans for 2019 and we're proud that CLM and CoinClaim will be a part of it.
CLM will list with three trading pairs – BTC/ETH/USD.
2019 certainly looks bright for CoinClaim! Thanks for being a part of it.