CoinClaim.io has just launched an internal referral program for it's automated crypto marketing system. Current users who refer new customers can cash out even more of CoinClaim's internal CLM token than before.
The referral program is simple. Every registered user at CoinClaim has an assigned referral link displayed on the referral program page which can be found by clicking the Affiliate link in the menu once logged into the site. Users promote CoinClaim through their link and earn coins for every referral they make. You can see how the referral program works here.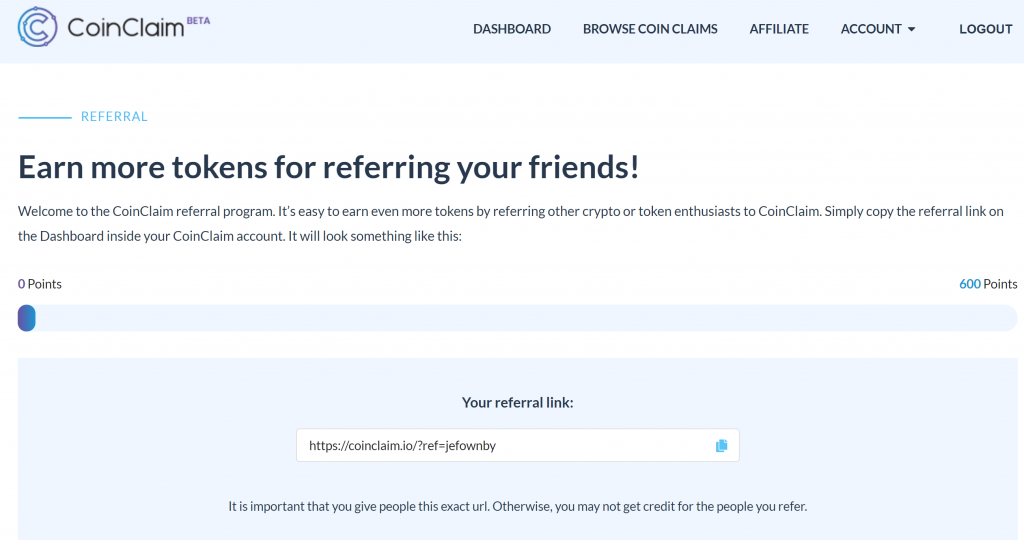 Currently, the system is set to reward users 50 CLM tokens for every referral who subsequently earns 600 CLM tokens, which they can do easily by completing campaigns, collecting the daily login tokens, or referring other users.
There are no limits to the number of new users you can refer. However, you should see the terms for important anti-fraud measures. Abuse will not be tolerated and coins may be forfeited.