One of the best strategies for a viral social media marketing campaign is to get users to engage with you and our Twitter feed is evidence of how well our platform has done in its pursuit of this particular goal.
At the time of writing, our ongoing test campaign for CoinClaim's automated crypto bounty program has seen our product's exposure grow beyond our wildest dream. We have already discussed the key metrics proving how our brand has grown on social media, and now we'd like to zoom in on how Twitter users have actually responded to our project.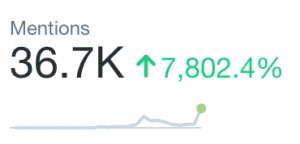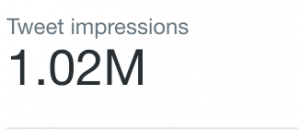 The figures above highlight exactly how well Twitter has responded to our campaign, with 36 700 mentions and counting in December and more than a million tweet impressions. This kind of brand exposure is a metaphorical gold mine by all standards, especially for a small business. And what's more is that we have received overwhelmingly positive feedback.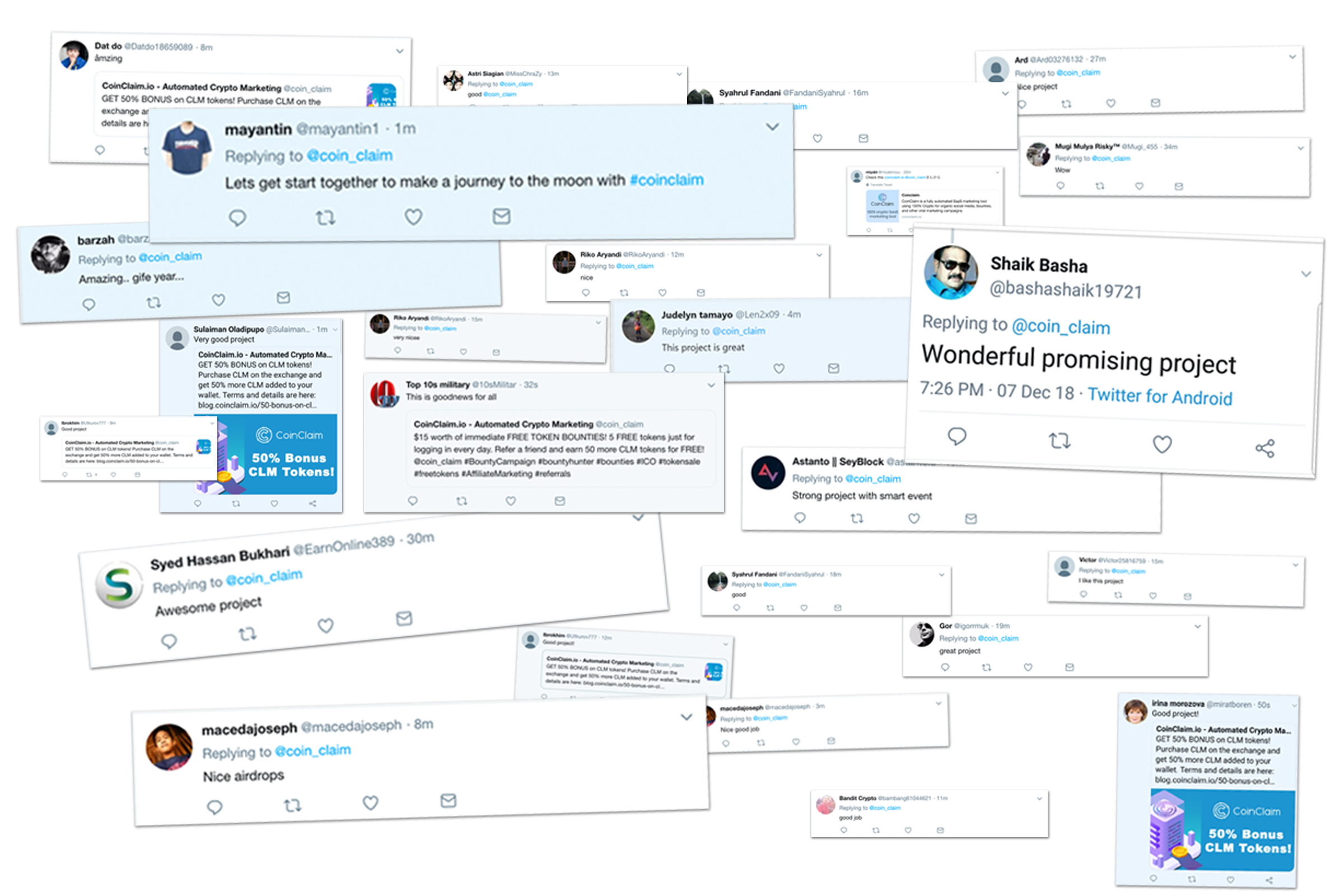 Above are just a few examples of the streams of tweets endorsing CoinClaim as a promising platform that is set to take social media marketing by storm. It is a dream response, especially when users like @mayatin1 tweet "Let's start together to make a journey to the moon with #coinclaim [sic]".
There is no other social media marketing strategy that has ever achieved such a great response in so little time and, as our platform grows, the results will be even better in the future. Every company that joins our revolution is bound to send shockwaves throughout their respective industries.
Needless to say, we have been flattered by the responses and we thank all of you for being part of our journey from the start and we are incredibly excited to justify your praises and repay your loyalty.