CoinClaim tokens (CLM) have already been trading at extraordinary levels since going live and we are now incredibly pleased to announce that we will be listing on another exchange, which we believe will be another success for us as our tokens grow in value.
Firstly, we'd like to thank all of you that have backed us since going live on 9coin.com exchange roughly three months ago. At this time, the heavy trading volumes that we achieved have exceeded all expectations, but we aren't resting on our laurels and are determined to continue on this path.
Click here for our live trading chart on 9coins.com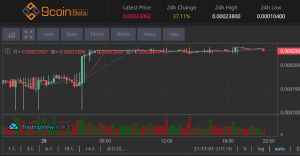 We are incredibly pleased to announce that we have now listed on Stex.com, where our initial results are looking incredibly promising at the moment. At the time of writing, CLM is the 10th most traded ETH token on Stex.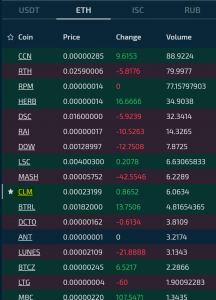 If you'd like to trade on Stex, you can find our live trading chart here (https://app.stex.com/en/basic-trade/pair/ETH/CLM).
Stex has listed over 2000 cryptocurrencies in more than 15 000 markets with a market cap of just short of 150 billion and we believe they can form a critical part of taking CLM to the next level.